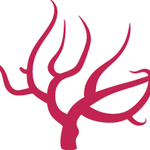 maeter
Attila Feszt was born in Nassau, Bahamas in 1976 and has drawn for as long as he can remember. He studied in the UK and graduated from Manchester Metropolitan University with a BA (Hons) in History of Art and Design with Graphic Design in 1999. He creates original designs inspired by life in the islands. maeter joined Society6 on August 2, 2013
More
Attila Feszt was born in Nassau, Bahamas in 1976 and has drawn for as long as he can remember. He studied in the UK and graduated from Manchester Metropolitan University with a BA (Hons) in History of Art and Design with Graphic Design in 1999.
He creates original designs inspired by life in the islands.
maeter joined Society6 on August 2, 2013.