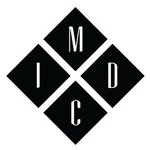 Matt Cuss
Illustration and graphic design. South West England. Upon leaving sixth form with the pursue of art at the forefront of my mind, I passed a foundation year at Cheltenham before earning my Degree in Illustration at Cardiff CMU.
In my work, I express the re-imagining of our world and inject a dreamlike vigour into it, creating a myth to fall into and entangle your mind with mystery, fascination and adventure.
Read more
You are currently on society6.com.