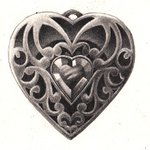 Hannah Falvey Art
H a n n a h F a l v e y Hannah Falvey is an artist and Illustrator located in Swansea, Wales. Hannah prefers to use graphite and slowly build up tone while creating depth, shadow and glow. Hannahs work is created through exploring realism and then putting her own twist on them giving her artwork a slightly darker tone. webpage – Magentaillustration.wix.com/magentaillustration Hannah Falvey Art joined Society6 on February 28, 2014
More
H a n n a h F a l v e y Hannah Falvey is an artist and Illustrator located in Swansea, Wales. Hannah prefers to use graphite and slowly build up tone while creating depth, shadow and glow. Hannahs work is created through exploring realism and then putting her own twist on them giving her artwork a slightly darker tone.
webpage – Magentaillustration.wix.com/magentaillustration
Hannah Falvey Art joined Society6 on February 28, 2014.
Hannah Falvey Art's Store
25 results
Filter