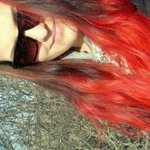 Magic Emilia
Hi, Everybody :) My name is Emilia, well i'm Russian and live in Russia :) The photography is my hobby I'm trying to express myself through the camera and show the beauty of the world. Lots of Love and Kisses to You Guys ;) Have Fun! Life is Incredible :) https://www.instagram.com/emiliaglaz/ PS if you want to contact me: emilia.glaz@gmail.com Magic Emilia joined Society6 on August 11, 2013
More
Hi, Everybody :) My name is Emilia, well i'm Russian and live in Russia :) The photography is my hobby I'm trying to express myself through the camera and show the beauty of the world.
Lots of Love and Kisses to You Guys ;) Have Fun! Life is Incredible :)
https://www.instagram.com/emiliaglaz/
PS if you want to contact me: emilia.glaz@gmail.com
Magic Emilia joined Society6 on August 11, 2013.