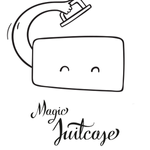 Magic Suitcase
Hello! I'm Magda Koscianska, the owner of Magic Suitcase. I'm an illustrator and graphic designer based in Western Poland but I create my works for brands and people in many countries. In my Magic Suitcase you can find chosen examples of my projects. I love to listen to good music, to travel, ride a bike, eat pancakes and other good vegetarian food. Oh, and I have a little assistant - cat named Richard, who is always there for me, especially when there's an opportunity to sit on my papers or play with a rubber... To know & see more, please check my website: http://www.magicsuitcase.pl Thank you for your visit! Magic Suitcase joined Society6 on October 18, 2014
More
Hello!
I'm Magda Koscianska, the owner of Magic Suitcase. I'm an illustrator and graphic designer based in Western Poland but I create my works for brands and people in many countries. In my Magic Suitcase you can find chosen examples of my projects.
I love to listen to good music, to travel, ride a bike, eat pancakes and other good vegetarian food. Oh, and I have a little assistant - cat named Richard, who is always there for me, especially when there's an opportunity to sit on my papers or play with a rubber...
To know & see more, please check my website: http://www.magicsuitcase.pl
Thank you for your visit!
Magic Suitcase joined Society6 on October 18, 2014.
Vneck Tshirts by Magic Suitcase
3 results
Filter