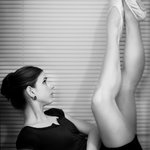 Make Your Pointe
I am currently pursuing a career as a professional ballet dancer in conjunction with working towards earning a Bachelor of Fine Arts in Graphic Design from Savannah College of Art and Design.
Ballet and photography are two of my passions and I love when I receive opportunities to combine the two. Here I will be posting my work in hopes that it will inspire you as much as I was inspired when creating it.
Read more
Make Your Pointe's Store
Filter
You are currently on society6.com.