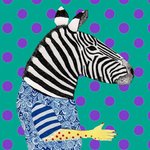 Funa-mamimumemo
△Funa mamimumemo△
Japanese creator. I like pattern and color. I'm drawing and painting picture.
I really LOVE "Aaron" of the Drums of "Dirty Loops" from swedish band. Someday, I will show my artworks for Aaron and I want to collaborate with him!!! I have been supported by their music every day!
Read more
Funa mamimumemo's Store
Filter
You are currently on society6.com.