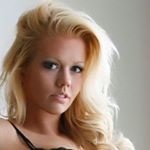 Mandykae
Mandykae is a multi-faceted creative person who began her career in art and has expanded her talents into many areas such as digital media, fashion design, graphic design, creative marketing, make up artistry, web design, and most of all photography. At a very early age, she learned to paint. Throughout childhood she had won many prestigious art awards, including The Scholastic Art & Writing Gold/Silver Key Awards. Upon graduating, MK started working for Christian Dior as a makeup artist. She then traveled assisting in backstage make up for models alike. This opened up her eyes to the world of modeling as she did some beauty modeling as well. Through modeling she learned the power of posing and photography. It reminded her of how her late grandfather taught her how to develop negatives in his XRay lab. She then continued this passion with his expertise. As an adult, her art and photography started to receiving recognition from the local art scene and beyond. She opened up an art and photography studio in 2007 where she held weekly art functions and fashion shows. As Mandykae was offered a job to travel internationally as a Playboy Golf photographer, she had to close up shop. This created even more exciting things. She was named "Hottest Photographer!" She had the pleasure meeting some of the top photographers in the beauty/fashion industry which later led them to hiring her for major shoots. These shoots have led her to become a published photographer. In 2009, MK hired Forward Motion for video production services. Since then, she has joined forces to aide in building a multi-media power house of success. Although she is Art Director and provides art direction, Mandykae assists on sets, collaborates creative direction with talent & clients, scouts talent, provide beauty direction, shoots behind the scenes, coordinates wardrobe, directs events and social media. Completely self-taught, she has parlayed her expertise in Adobe InDesign, Adobe Photoshop, Dreamweaver, Corel Draw, Corel Paint, Corel Photoshop, Quark Xpress, Macromedia Dreamweaver, Macromedia Flash, HTML, and more. BACKGROUND Photographic Supervisor and Posing Director of many photography seminars for the legendary Playboy photographer Arny Freytag. Senior Director for Playboy Energy Drink models/playmates in the Miami area. Director of Photographic Relations | Art Director to Magazine Editor Jeff Cohen in many photography seminars located in Chicago. Art Director | Senior Photographer at Mancave Media Group, . International Photographer at Playboy Golf. Photographic Assistant at Shoot The Centerfold seminars for Special Editions photographer Jarmo Pohjaniemi. Production coordinator | Art Director | Photographer at Forward Motion Entertainment. **This is neither endorsed, nor sponsored by, nor affiliated with Playboy Enterprises Inc. PLAYBOY®, are registeredtrademarks of Playboy Enterprises, Inc.** -- PRAISE -- [more upon request] I have had the pleasure of working with Mandykae on numerous occasions and in various capacities. I know her to be meticulous in both her professionalism and ability to work well with others while creating an atmosphere which is fun yet serious allowing everyone to feel creative and to free to express themselves. She has proven to be an accomplished producer as well as an artist in every aspect of the word. Mandykae has shown her talent in photography, art and video. She has a creative eye and often sees what others miss. Along with being a experienced photographer she also is an accomplished director. I have seen this talent many times on set where Mandykae has demonstrated the ability to make the non-professional model at ease and work with them to get them to model to the best of their ability. I truly believe Mandykae has yet to realize her full potential and the best of her is yet to be seen. - Arny Freytag; Former Playboy Centerfold Photographer Over the years I've had the great pleasure to work with Mandykae and watch her weave her magic in a variety of creative mediums. Whether it's with camera in hand, directing a video production or creating works of art, she exhibits great talent, a keen discerning eye and an easy, comfortable manner with everyone. She has that rare creative gift of being able to see a project through from start to finish. From the initial concept and organization to the actual production and onset direction and even the post editing and delivery of the finished product, she's the total package commanding all the necessary skills. Fun and energetic she leads by example and is the catalysis for an upbeat and lively few hours on set or a complete full day of production. Mandykae is truly a joy and a must hire for any creative assignment. - Jeff Cohen; Former Playboy Editor & Publisher Follow Mandykae on the web: >> www.mandykae.com | www.instagram.com/mandykaeblair Mandykae joined Society6 on January 17, 2016
More
Mandykae is a multi-faceted creative person who began her career in art and has expanded her talents into many areas such as digital media, fashion design, graphic design, creative marketing, make up artistry, web design, and most of all photography.
At a very early age, she learned to paint. Throughout childhood she had won many prestigious art awards, including The Scholastic Art & Writing Gold/Silver Key Awards.
Upon graduating, MK started working for Christian Dior as a makeup artist. She then traveled assisting in backstage make up for models alike. This opened up her eyes to the world of modeling as she did some beauty modeling as well. Through modeling she learned the power of posing and photography. It reminded her of how her late grandfather taught her how to develop negatives in his XRay lab. She then continued this passion with his expertise.
As an adult, her art and photography started to receiving recognition from the local art scene and beyond. She opened up an art and photography studio in 2007 where she held weekly art functions and fashion shows. As Mandykae was offered a job to travel internationally as a Playboy Golf photographer, she had to close up shop. This created even more exciting things. She was named "Hottest Photographer!" She had the pleasure meeting some of the top photographers in the beauty/fashion industry which later led them to hiring her for major shoots. These shoots have led her to become a published photographer.
In 2009, MK hired Forward Motion for video production services. Since then, she has joined forces to aide in building a multi-media power house of success. Although she is Art Director and provides art direction, Mandykae assists on sets, collaborates creative direction with talent & clients, scouts talent, provide beauty direction, shoots behind the scenes, coordinates wardrobe, directs events and social media.
Completely self-taught, she has parlayed her expertise in Adobe InDesign, Adobe Photoshop, Dreamweaver, Corel Draw, Corel Paint, Corel Photoshop, Quark Xpress, Macromedia Dreamweaver, Macromedia Flash, HTML, and more.
BACKGROUND
Photographic Supervisor and Posing Director of many photography seminars for the legendary Playboy photographer Arny Freytag.
Senior Director for Playboy Energy Drink models/playmates in the Miami area.
Director of Photographic Relations | Art Director to Magazine Editor Jeff Cohen in many photography seminars located in Chicago.
Art Director | Senior Photographer at Mancave Media Group, .
International Photographer at Playboy Golf.
Photographic Assistant at Shoot The Centerfold seminars for Special Editions photographer Jarmo Pohjaniemi.
Production coordinator | Art Director | Photographer at Forward Motion Entertainment.
This is neither endorsed, nor sponsored by, nor affiliated with Playboy Enterprises Inc. PLAYBOY®, are registeredtrademarks of Playboy Enterprises, Inc.
-- PRAISE -- [more upon request]
I have had the pleasure of working with Mandykae on numerous occasions and in various capacities. I know her to be meticulous in both her professionalism and ability to work well with others while creating an atmosphere which is fun yet serious allowing everyone to feel creative and to free to express themselves. She has proven to be an accomplished producer as well as an artist in every aspect of the word. Mandykae has shown her talent in photography, art and video. She has a creative eye and often sees what others miss. Along with being a experienced photographer she also is an accomplished director. I have seen this talent many times on set where Mandykae has demonstrated the ability to make the non-professional model at ease and work with them to get them to model to the best of their ability. I truly believe Mandykae has yet to realize her full potential and the best of her is yet to be seen. - Arny Freytag; Former Playboy Centerfold Photographer
Over the years I've had the great pleasure to work with Mandykae and watch her weave her magic in a variety of creative mediums. Whether it's with camera in hand, directing a video production or creating works of art, she exhibits great talent, a keen discerning eye and an easy, comfortable manner with everyone. She has that rare creative gift of being able to see a project through from start to finish. From the initial concept and organization to the actual production and onset direction and even the post editing and delivery of the finished product, she's the total package commanding all the necessary skills. Fun and energetic she leads by example and is the catalysis for an upbeat and lively few hours on set or a complete full day of production. Mandykae is truly a joy and a must hire for any creative assignment. - Jeff Cohen; Former Playboy Editor & Publisher
Follow Mandykae on the web: >> www.mandykae.com | www.instagram.com/mandykaeblair
Mandykae joined Society6 on January 17, 2016.