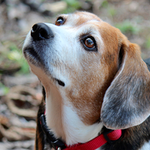 MandyMarieB
Just a nerdy fangirl sharing the love! Looking for some fun stuff to help show off your geekery? I can help! Disney, Jurassic Park, Batman – you can find these (and so much more!) in my shops! PLUS: Pokemon, Game Of Thrones, Once Upon A Time, Star Wars and some fun 90s nostalgia are on the way! So what are you waiting for? Be sure to check it out, and watch for new designs coming your way! PS: You can find me on Redbubble @ MandyMarieB and Etsy @ CharacterCloset! MandyMarieB joined Society6 on November 3, 2014
More
Just a nerdy fangirl sharing the love! Looking for some fun stuff to help show off your geekery? I can help! Disney, Jurassic Park, Batman – you can find these (and so much more!) in my shops! PLUS: Pokemon, Game Of Thrones, Once Upon A Time, Star Wars and some fun 90s nostalgia are on the way! So what are you waiting for? Be sure to check it out, and watch for new designs coming your way!
PS: You can find me on Redbubble @ MandyMarieB and Etsy @ CharacterCloset!
MandyMarieB joined Society6 on November 3, 2014.
Framed Prints by MandyMarieB
3 results
Filter