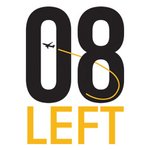 08 Left
We are 08 left. We love art and flight and travel and new places. We create art for people who love those things as well. We do it so we can remember, be grateful and be inspired to see more. Remember who you are, where you've been, and where you're going. Let it fly. 08 Left joined Society6 on February 1, 2012
More
We are 08 left.
We love art and flight and travel and new places.
We create art for people who love those things as well.
We do it so we can remember, be grateful and be inspired to see more.
Remember who you are, where you've been, and where you're going.
Let it fly.
08 Left joined Society6 on February 1, 2012.