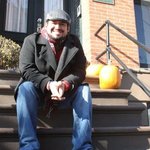 Manny CP
Hi my name in Emanuel Cintron and I'am from Puerto Rico. Most of my photographs are from my island and all the places I travel around the World... If you have any question regarding my pictures just write me a private message... When ONE dream becomes real....a thousand dreams become possible.... Manny CP joined Society6 on December 21, 2011
More
Hi my name in Emanuel Cintron and I'am from Puerto Rico. Most of my photographs are from my island and all the places I travel around the World... If you have any question regarding my pictures just write me a private message...
When ONE dream becomes real....a thousand dreams become possible....
Manny CP joined Society6 on December 21, 2011.
Manny CP's Store
10 results
Filter