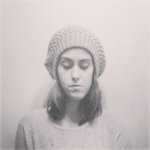 MapiBG
My name is Mapi Bartolomé González and I'm an Art Director who specializes in hand-drawn type and design. My work is characterized by color and happiness. I produce work for various kinds of media and environments, from concept to craft. I am currently working in New York city. AVAILABLE FOR FREELANCE. Get in touch. www.mapibg.com MapiBG joined Society6 on July 27, 2012
More
My name is Mapi Bartolomé González and I'm an Art Director who specializes in hand-drawn type and design. My work is characterized by color and happiness. I produce work for various kinds of media and environments, from concept to craft.
I am currently working in New York city.
AVAILABLE FOR FREELANCE. Get in touch.
www.mapibg.com
MapiBG joined Society6 on July 27, 2012.