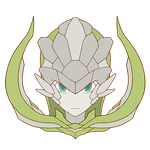 Gofelem
Hi, I'm Gofelem. I work as a Character designer, illustrator, concept artist, and a game developer.
If you are interested in my works and merchandise, this is where you can buy it to support me in shifting my focus from commercial to personal works to add more merchandise varieties.
Thank you for the Support!
Please visit my website to learn more about me, my passion, and my works ( ºuº ): ( https://gofelem.com )
Read more