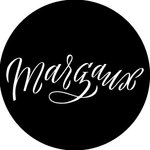 Margaux Bucher Letters
Canadian lettering artist. Check me out... https://www.instagram.com/margauxbucherletters/ I take inspiration from my love of lettering art, where I live - and of course, food! The Lake Huron Mermaid is special to my heart - when the water is frozen most of the year, we salt-less mermaids can't wait for a dip. Margaux Bucher Letters joined Society6 on July 10, 2014
More
Canadian lettering artist. Check me out...
https://www.instagram.com/margauxbucherletters/
I take inspiration from my love of lettering art, where I live - and of course, food! The Lake Huron Mermaid is special to my heart - when the water is frozen most of the year, we salt-less mermaids can't wait for a dip.
Margaux Bucher Letters joined Society6 on July 10, 2014.
Margaux Bucher Letters's Store
24 results
Filter