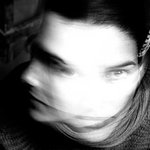 Maria Caballer
I am a graphic and web designer and in my free time I like to create, communicate and express myself. I have always been attracted to art. * I studied by arts in the institute, later a technical assistant course in graphic design and finally, the career of Graphic Design in Advertising at the Escola Massana, Barcelona. If you enter my profile you will see that there is a bit of everything, that is because I am very versatile and I also follow my concerns, ideas and inspiration of the moment. Maria Caballer joined Society6 on April 3, 2014
More
I am a graphic and web designer and in my free time I like to create, communicate and express myself. I have always been attracted to art.
I studied by arts in the institute, later a technical assistant course in graphic design and finally, the career of Graphic Design in Advertising at the Escola Massana, Barcelona.
If you enter my profile you will see that there is a bit of everything, that is because I am very versatile and I also follow my concerns, ideas and inspiration of the moment.
Maria Caballer joined Society6 on April 3, 2014.