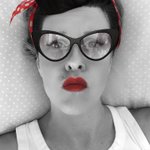 Maria Kallin Photography
One thing is for sure and that is that I love to take photos, I love to capture all those beautiful things that surround us. More about me is that I live in Stockholm, Sweden. I am studying Informatics at the university and am working as a freelancing photographer.
Read more
Maria Kallin Photography's Store
Filter
You are currently on society6.com.