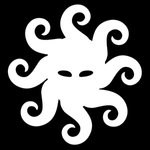 marianarecords
Mariana Records is an operation that is focused on bringing deep, funky music of all tempos to people on vinyl, over the internet, and live in person. Utilizing the best of the past and bringing it into the future. We also design clothing. Music - https://marianarecords.bandcamp.com All Over Print Hoodies - https://paom.com/stores/mariana-records-1467225347/ marianarecords joined Society6 on June 29, 2016
More
Mariana Records is an operation that is focused on bringing deep, funky music of all tempos to people on vinyl, over the internet, and live in person. Utilizing the best of the past and bringing it into the future. We also design clothing.
Music - https://marianarecords.bandcamp.com All Over Print Hoodies - https://paom.com/stores/mariana-records-1467225347/
marianarecords joined Society6 on June 29, 2016.