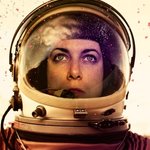 Marianne Bousquet
Designer and Art Director, I am a graduate in arts and graphic design. Since 2007, I have worked in various magazines, worked at famous agencies such as Ogilvy and Moment Factory, in addition of accumulating freelance projects. These varied experiences have allowed me to develop skills in design and ideation, in matte painting, in storyboarding and design. They also allowed me to oversee projects and lead teams. mariannebousquet.com Marianne Bousquet joined Society6 on November 1, 2015
More
Designer and Art Director, I am a graduate in arts and graphic design. Since 2007, I have worked in various magazines, worked at famous agencies such as Ogilvy and Moment Factory, in addition of accumulating freelance projects. These varied experiences have allowed me to develop skills in design and ideation, in matte painting, in storyboarding and design. They also allowed me to oversee projects and lead teams.
mariannebousquet.com
Marianne Bousquet joined Society6 on November 1, 2015.