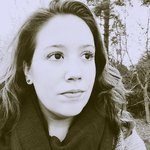 Maria Rose Collection
I am a photographer, filmmaker, calligrapher, special events decorator, and artist. I love to watch and experience life through different eyes (especially eyepieces, viewfinders, and screens). I hope to capture life through each of my talents. I am inspired by the world around me. I am devoted to learning more about and improving my craft. I am striving to be a nurturing mother to my six year-old son and supportive wife to my husband.
You can view more examples of my work at http://www.mariaroseaprimecollection.com.
Read more
Maria Rose Collection's Store
Filter