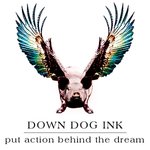 Marie Fetzer | Down Dog Ink Studio
I'm a professional designer, photo-graphic artist, and puppy-cuddler. I like chocolate fountains, laughing 'til I pee just a little, and real human contact. I did like the smell of freshly cut grass until I learned that this smell is actually that of the grass screaming. See my work at DownDogInk.com Marie Fetzer | Down Dog Ink Studio joined Society6 on August 15, 2013
More
I'm a professional designer, photo-graphic artist, and puppy-cuddler. I like chocolate fountains, laughing 'til I pee just a little, and real human contact. I did like the smell of freshly cut grass until I learned that this smell is actually that of the grass screaming.
See my work at DownDogInk.com
Marie Fetzer | Down Dog Ink Studio joined Society6 on August 15, 2013.
Marie Fetzer | Down Dog Ink Studio's Store
91 results
Filter