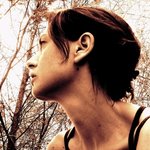 Missbilodeau
https://www.behance.net/mariehelene http://www.saatchiart.com/missbilodeau http://www.mariehbilodeau.com Born in the small town of Mont-Tremblant in Québec, Marie Hélène traveled several countries after her highschool studies. The drawing pads followed one another and a wider and global vision of the world in which we live, solidified her artistic vision. Following her passion, She obtained her visual art degree and then headed towards interior design which she completed with mention from the International Academy of Design in Montreal. She work since 1999 in diverse domains of illustration, arts and design. Her strong formation in technical drawing, brings a work structured, supported by a logical spirit. Her work is however naïve, both at the level of the pictorial aspect and of the questioning. She is livened up by the search of purity, softness and an authentic expression of beauty. Missbilodeau joined Society6 on May 4, 2016
More
https://www.behance.net/mariehelene
http://www.saatchiart.com/missbilodeau
http://www.mariehbilodeau.com
Born in the small town of Mont-Tremblant in Québec, Marie Hélène traveled several countries after her highschool studies. The drawing pads followed one another and a wider and global vision of the world in which we live, solidified her artistic vision.
Following her passion, She obtained her visual art degree and then headed towards interior design which she completed with mention from the International Academy of Design in Montreal. She work since 1999 in diverse domains of illustration, arts and design. Her strong formation in technical drawing, brings a work structured, supported by a logical spirit. Her work is however naïve, both at the level of the pictorial aspect and of the questioning. She is livened up by the search of purity, softness and an authentic expression of beauty.
Missbilodeau joined Society6 on May 4, 2016.