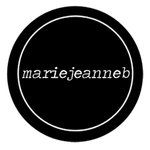 mariejeanne b
Bonjour! I am a student in visual arts who loves photography, black and white and all that artsy stuff. I am living in Quebec, the french-canadian(dark) side of Canada. Hope you like what you see. Contact : marie.brouillette@gmail.com Online Portfolio : http://www.mariejeanneb.com/oeuvres.html mariejeanne b joined Society6 on May 23, 2013
More
Bonjour!
I am a student in visual arts who loves photography, black and white and all that artsy stuff. I am living in Quebec, the french-canadian(dark) side of Canada. Hope you like what you see.
Contact : marie.brouillette@gmail.com Online Portfolio : http://www.mariejeanneb.com/oeuvres.html
mariejeanne b joined Society6 on May 23, 2013.
mariejeanne b's Store
4 results
Filter