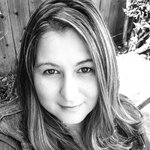 Mari Koegelenberg
Well Hello there! My name is Mari Koegelenberg and I am a self taught illustrator/surface pattern designer. I love creating one of a kind unique and hand drawn art that just makes you happy ;). I would love to hear from you... BLOG: www.mydigitalartstudio.com INSTALOVE: http://instagram.com/mdastudio TWITTER: https://twitter.com/MDAStudio FACEBOOK: https://www.facebook.com/MyDigitalArtStudio/ PINTEREST: https://www.pinterest.com/mdastudio/ Mari Koegelenberg joined Society6 on February 17, 2015
More
Well Hello there! My name is Mari Koegelenberg and I am a self taught illustrator/surface pattern designer. I love creating one of a kind unique and hand drawn art that just makes you happy ;).
I would love to hear from you...
BLOG: www.mydigitalartstudio.com INSTALOVE: http://instagram.com/mdastudio TWITTER: https://twitter.com/MDAStudio FACEBOOK: https://www.facebook.com/MyDigitalArtStudio/ PINTEREST: https://www.pinterest.com/mdastudio/
Mari Koegelenberg joined Society6 on February 17, 2015.