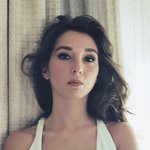 Marina Kanavaki
Welcome to my page!
Painter and musician at heart [from a very early age], I studied art - design and music in London [UK] and Athens [Greece].
I am currently working at my own design studio [ANMAR creative design center], in Athens, and constantly explore new aspects of design.
A few years ago I begun a project "MARWAX" applying my design concepts on wax.
In 2013 this project evolved to MARWORKS with a broader variety of design items.
My work [painting / design] has appeared in Smith's Gallery Covent Garden in London, Epohes Gallery & Benaki Museum in Athens and the Macedonian Museum of Contemporary Art in Thessaloniki.
Also a member of MK-O [Marina Kanavaki & Oannes - duet in music and life], with 4 albums out so far.
Visit my site to check out what I do: https://marinakanavaki.com/
Wishing you a delightful journey!
Read more