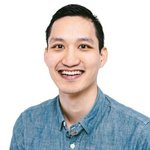 Mark Chou Photography
Mark Chou is a New York City-based photographer. He is also the Director of Marketing and Strategic Partnerships for ONA, a purveyor of high-end bags and accessories for creative professionals.
Read more
Mark Chou Photography's Store
57 results
Filter
Visa, Mastercard, PayPal, American Express, Discover
You are currently on society6.com.