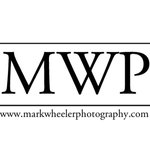 Mark Wheeler Photography
Mark is traditionally a wedding and family portrait photographer. Mark has a strong passion for photographing the world we live in; In particular wildlife photography. Mark trained as a photographer with The London Institute of Photography, he uses these skills with a therapeutic background and creative eye to produce high quality art work and portraits. For more information on Mark please visit his website; www.markwheelerphotography.com Mark Wheeler Photography joined Society6 on February 20, 2016
More
Mark is traditionally a wedding and family portrait photographer. Mark has a strong passion for photographing the world we live in; In particular wildlife photography.
Mark trained as a photographer with The London Institute of Photography, he uses these skills with a therapeutic background and creative eye to produce high quality art work and portraits.
For more information on Mark please visit his website; www.markwheelerphotography.com
Mark Wheeler Photography joined Society6 on February 20, 2016.