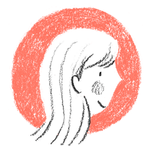 Marloes De Vries
Hi there! I'm an illustrator and writer born in a small country in Europe, called the Netherlands. From my small studio I work on picture books, illustrations and art. If you have questions about my work, feel free to contact me. I'm also available for personal commissions. Oh, and my favourite food is pancakes. In case you were wondering. http://www.marloesdevries.com Marloes De Vries joined Society6 on November 9, 2010
More
Hi there! I'm an illustrator and writer born in a small country in Europe, called the Netherlands. From my small studio I work on picture books, illustrations and art. If you have questions about my work, feel free to contact me. I'm also available for personal commissions.
Oh, and my favourite food is pancakes. In case you were wondering.
http://www.marloesdevries.com
Marloes De Vries joined Society6 on November 9, 2010.
Marloes De Vries's Store
67 results
Filter