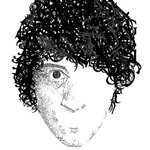 MarMarMette
Born in 1992 in Pau, France, I had an early interest in the arts. Whether it was my father playing guitar for my siblings and me or going to a preschool that frequently taught arts and crafts, this ended up being my first choice for a career.
Earned a Certificate of Completion in Digital Art Foundation and an Associate's Degree in Fine Arts from Lansing Community College in the fall of 2012.
Currently exploring and adventuring in mid-Michigan.
Read more
MarMarMette's Store
Filter