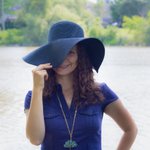 MartaRaptis
Hi there! I'm a photographer & web designer based in Canada. Photography is something I'm truly passionate about and I'm continually looking to incorporate more of it into my life. I love shooting outdoors, but I'm always open to new challenges. I get inspired by nature, culture and travel. Want to collaborate? Contact me directly or check out my website at www.martaraptis.com. MartaRaptis joined Society6 on June 7, 2017
More
Hi there!
I'm a photographer & web designer based in Canada. Photography is something I'm truly passionate about and I'm continually looking to incorporate more of it into my life. I love shooting outdoors, but I'm always open to new challenges. I get inspired by nature, culture and travel.
Want to collaborate? Contact me directly or check out my website at www.martaraptis.com.
MartaRaptis joined Society6 on June 7, 2017.