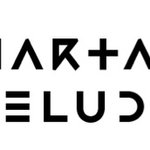 Marta Veludo
Hi, my name is Marta Veludo. In my childhood, I wanted to be a bailarina but i ended up as an image and story maker. My work moves around illustration, typography, moving image and graphic design. Ways to show concepts & ideas & stories. Sometimes just to show how graphics can be fun!
Read more
Marta Veludo's Store
Filter
You are currently on society6.com.