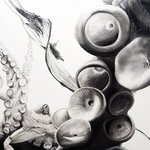 Martin Kalanda
I am a New York City Artist, and Graphic Designer. Born in (Czecho)Slovakia and raised in and around NYC, I studied Advertising, Art, and American History at Boston University before moving back to New York where I am working my ass off as an artist and graphic designer. I hope you enjoy my work! www.martinkalanda.com Martin Kalanda joined Society6 on November 11, 2011
More
I am a New York City Artist, and Graphic Designer. Born in (Czecho)Slovakia and raised in and around NYC, I studied Advertising, Art, and American History at Boston University before moving back to New York where I am working my ass off as an artist and graphic designer. I hope you enjoy my work!
www.martinkalanda.com
Martin Kalanda joined Society6 on November 11, 2011.
Phone Skins by Martin Kalanda
27 results
Filter