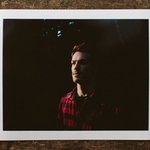 Martin Slechta
Hi there. Here I present some of my work shot mostly on an old Leica M3 and Kodak films. I like how it helps me capture what I experience. Hope you can connect with some of my art. To see more check out martinslechta.com. Thanks for coming. Martin Slechta joined Society6 on December 2, 2014
More
Hi there. Here I present some of my work shot mostly on an old Leica M3 and Kodak films. I like how it helps me capture what I experience.
Hope you can connect with some of my art. To see more check out martinslechta.com.
Thanks for coming.
Martin Slechta joined Society6 on December 2, 2014.
Martin Slechta's Store
68 results
Filter