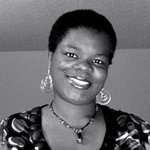 The Art of Affirmation
In addition to writing, I enjoy the creative arts. For me this involves musical and artistic explorations. You'll find samples of works I make: songs, gluebooks, art journals, mixed media, handmade cards, and baked goods. The artistic process is another way I wrap my mind around my words, hopes, dreams, desires, and faith. I believe we are all multi-faceted individuals with unique gifts and ways of expressing ourselves. I want all I do to be an expression of the hope and faith I cling to. Maybe that will encourage you. What'll I'll tell is that I do this for work for me – a way to remember who and Whose I am. The Art of Affirmation joined Society6 on August 8, 2014
More
In addition to writing, I enjoy the creative arts. For me this involves musical and artistic explorations. You'll find samples of works I make: songs, gluebooks, art journals, mixed media, handmade cards, and baked goods. The artistic process is another way I wrap my mind around my words, hopes, dreams, desires, and faith.
I believe we are all multi-faceted individuals with unique gifts and ways of expressing ourselves. I want all I do to be an expression of the hope and faith I cling to. Maybe that will encourage you. What'll I'll tell is that I do this for work for me – a way to remember who and Whose I am.
The Art of Affirmation joined Society6 on August 8, 2014.
The Art of Affirmation's Store
32 results
Filter