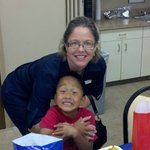 Mary Ann Nelson
Find my current work here on some great products to make life fun. I mean, "Fun!". Find me at americanplyfabrications.com to read my periodic blog and find links to the other places my work can be found as well as the plethora of stuff that others have made. Thanks for taking time to get to know me, it IS appreciated. M... Mary Ann Nelson joined Society6 on September 19, 2014
More
Find my current work here on some great products to make life fun. I mean, "Fun!".
Find me at americanplyfabrications.com to read my periodic blog and find links to the other places my work can be found as well as the plethora of stuff that others have made. Thanks for taking time to get to know me, it IS appreciated. M...
Mary Ann Nelson joined Society6 on September 19, 2014.