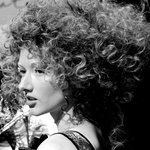 maryarty
Hi everybody! My art is my life. Aside from the ventures into the worlds of light/dark/shadow and splotches of color on paper that you see here, I rock other media as well - clay, leather (purses, customs), dolls, batic, oil... oh boy, you name it I love it :) One thing to know - all of the art posted here was drawn by hand, no artists' tablets, no Photoshop :) everything was sketched out (a few times at times), in pencil, then pens, then ink, then highlights. That's for the graphics. The oils are a different story. Pleaase, please, please write me if you have any questions or just want to talk, I'm new here and welcome new friendships! Kindly yours, Maryarty maryarty joined Society6 on May 12, 2016
More
Hi everybody! My art is my life. Aside from the ventures into the worlds of light/dark/shadow and splotches of color on paper that you see here, I rock other media as well - clay, leather (purses, customs), dolls, batic, oil... oh boy, you name it I love it :)
One thing to know - all of the art posted here was drawn by hand, no artists' tablets, no Photoshop :) everything was sketched out (a few times at times), in pencil, then pens, then ink, then highlights. That's for the graphics. The oils are a different story.
Pleaase, please, please write me if you have any questions or just want to talk, I'm new here and welcome new friendships!
Kindly yours, Maryarty
maryarty joined Society6 on May 12, 2016.
maryarty's Store
3 results
Filter