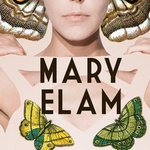 Mary Elam
Texas native, Canadian lady. Mary Elam is an artist and photographer who is inspired by the colors, shapes and ideas that she finds in nature, fashion, and pop culture. She synthesizes these concepts into vibrant collages that will lighten up your living space. Aside from making digital collages, she is also an editorial and commercial photographer. She also really loves cats. Follow her on Facebook https://www.facebook.com/Mary-Elam-Photography-270414196342485/?ref=hl and Instagram https://www.instagram.com/maryelamphoto/ Check out her photography at http://www.maryelam.com Mary Elam joined Society6 on November 30, 2015
More
Texas native, Canadian lady. Mary Elam is an artist and photographer who is inspired by the colors, shapes and ideas that she finds in nature, fashion, and pop culture. She synthesizes these concepts into vibrant collages that will lighten up your living space. Aside from making digital collages, she is also an editorial and commercial photographer. She also really loves cats.
Follow her on Facebook https://www.facebook.com/Mary-Elam-Photography-270414196342485/?ref=hl
and Instagram
https://www.instagram.com/maryelamphoto/
Check out her photography at http://www.maryelam.com
Mary Elam joined Society6 on November 30, 2015.
Wall Murals by Mary Elam
21 results
Filter