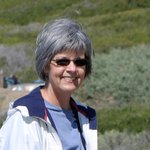 Mary Lea Bradley
Rooted squarely in emotional abstraction, Mary Lea Bradley's work is never static. Through the intangible elements of light, movement and space, Bradley creates images of uninhibited sensuality. A master colorist, her rich tonal balance exuberantly depicts abstraction with passion, sensation and feeling.
Her pieces attract; you want to know more, where it started, where it's going. The viewer's curiosity makes this artist and her work take flight.
Mary Lea currently lives and works in San Diego, California. Her work can be found in public and private collections throughout the United States and Internationally in Canada, Austria, Great Britain, Australia, Sweden, Finland, Italy and Spain.
Read more
Mary Lea Bradley's Store
47 results
Filter