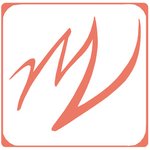 Mary Lenz Art
Illustrator seeks fun and silly viewers. I enjoy the experiences around me, big and small. I love being in the "zone." This is the moment where you are truly in the present and one with yourself. I am a published Children's book illustrator. Always look for freelance and commission work. Contact me if you want a custom piece. Thanks. Mary Lenz Art joined Society6 on September 22, 2012
More
Illustrator seeks fun and silly viewers. I enjoy the experiences around me, big and small. I love being in the "zone." This is the moment where you are truly in the present and one with yourself.
I am a published Children's book illustrator. Always look for freelance and commission work. Contact me if you want a custom piece. Thanks.
Mary Lenz Art joined Society6 on September 22, 2012.