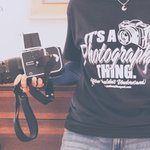 Mary Smyth
I am located in Toronto, Canada. I am an artist, photographer and storyteller. I make photographs of everyday things I love in the world around me. Each of my images reveals a little bit about me and my love of the ordinary and not so ordinary. I shoot both digital and film though lately, I am shooting primarily film for the pure joy it gives me. Why film? There are so many reasons. I'm in love with the depth that film offers, especially the medium formats and the slow, zen like process of shooting film. There are the colors, the textures and the cameras themselves, of course. My primary medium format film cameras are the Hasselbald 501CM and 503CW, the Contax 645, the Mamiya 7II and in digital, a Canon EOS 1DX and 5D Mark II. Occasionally, I can be seem carrying a Canon EOS-1V 35mm film camera. And I always have a camera with me. Yes, seriously always & everywhere. The large majority of my work here are digital images, but you will find some of my film work as well. You can see more of my film work on my blog at http://marysmyth.com Mary Smyth joined Society6 on October 28, 2014
More
I am located in Toronto, Canada.
I am an artist, photographer and storyteller. I make photographs of everyday things I love in the world around me. Each of my images reveals a little bit about me and my love of the ordinary and not so ordinary.
I shoot both digital and film though lately, I am shooting primarily film for the pure joy it gives me. Why film? There are so many reasons. I'm in love with the depth that film offers, especially the medium formats and the slow, zen like process of shooting film. There are the colors, the textures and the cameras themselves, of course.
My primary medium format film cameras are the Hasselbald 501CM and 503CW, the Contax 645, the Mamiya 7II and in digital, a Canon EOS 1DX and 5D Mark II. Occasionally, I can be seem carrying a Canon EOS-1V 35mm film camera.
And I always have a camera with me. Yes, seriously always & everywhere.
The large majority of my work here are digital images, but you will find some of my film work as well.
You can see more of my film work on my blog at http://marysmyth.com
Mary Smyth joined Society6 on October 28, 2014.