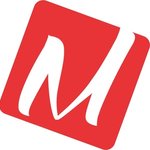 MasterpieceDirect
Specialties With MasterpieceDirect you can get your favourite photos hand painted and delivered to your home. Wedding portraits, family portraits, celebrity portraits, animal portraits - just upload your photos and our talented artist will turn them into stunning art! But not only that, we also have a great range of art for your home or office - flowers, landscape, architecture and even vehicles! History Established in 2014. We've been drawing as long as we can remember but only recently we decided to move into the digital world! Yes, painting is our passion because every portrait reminds us of the overwhelming beauty every individual has! Every portrait gives us the opportunity to better understand and become more intimate with the Pastel technique's magic as well as appreciate the relationship between the artist and the model. With more than 20 years of experience, feedback has always been remarkable and we've met clients from all over the world! We honestly believe that the tradition of realistic classic drawings is still alive, fresh and will only grow in popularity. MasterpieceDirect joined Society6 on January 3, 2015
More
Specialties
With MasterpieceDirect you can get your favourite photos hand painted and delivered to your home. Wedding portraits, family portraits, celebrity portraits, animal portraits - just upload your photos and our talented artist will turn them into stunning art! But not only that, we also have a great range of art for your home or office - flowers, landscape, architecture and even vehicles!
History
Established in 2014.
We've been drawing as long as we can remember but only recently we decided to move into the digital world! Yes, painting is our passion because every portrait reminds us of the overwhelming beauty every individual has! Every portrait gives us the opportunity to better understand and become more intimate with the Pastel technique's magic as well as appreciate the relationship between the artist and the model. With more than 20 years of experience, feedback has always been remarkable and we've met clients from all over the world! We honestly believe that the tradition of realistic classic drawings is still alive, fresh and will only grow in popularity.
MasterpieceDirect joined Society6 on January 3, 2015.
MasterpieceDirect's Store
19 results
Filter