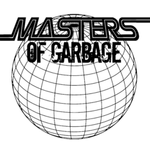 Masters of Garbage
Masters of Garbage is an apparel brand specialising in the creation of Illustrated clothing, artwork and accessories. Inspired by trashy commercialism, 80's & 90's pop-garbage, fast-food and Americana, M.O.G promotes and sells original Designs created by members of our collective. Currently all of our Tees & Hoodies are produced by Society 6 and are shipped worldwide from the US. In early 2017 accessories and artwork will become available through a new site store shipping worldwide from the UK. Members of our collective are also available to create bespoke commissions on request so if you would like to enquire about a particular project, please do so via our contact page Masters of Garbage joined Society6 on October 4, 2016
More
Masters of Garbage is an apparel brand specialising in the creation of Illustrated clothing, artwork and accessories. Inspired by trashy commercialism, 80's & 90's pop-garbage, fast-food and Americana, M.O.G promotes and sells original Designs created by members of our collective. Currently all of our Tees & Hoodies are produced by Society 6 and are shipped worldwide from the US. In early 2017 accessories and artwork will become available through a new site store shipping worldwide from the UK.
Members of our collective are also available to create bespoke commissions on request so if you would like to enquire about a particular project, please do so via our contact page
Masters of Garbage joined Society6 on October 4, 2016.
Masters of Garbage's Store
68 results
Filter