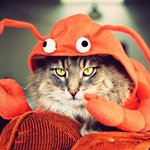 Melanie Ann
I love to travel, explore and discover. I appreciate big sky, open space, prairie grass, deep canyons and mountain peaks. I believe in river days, desert nights and indian summers. I love green tea, fat cats [4-legged ones], powder snows, crazy adventures, and cheesy noodles. Here is my etsy: http://www.matmephoto.etsy.com And my facebook: https://www.facebook.com/melanieannphoto Melanie Ann joined Society6 on November 11, 2011
More
I love to travel, explore and discover.
I appreciate big sky, open space, prairie grass, deep canyons and mountain peaks. I believe in river days, desert nights and indian summers. I love green tea, fat cats [4-legged ones], powder snows, crazy adventures, and cheesy noodles.
Here is my etsy: http://www.matmephoto.etsy.com
And my facebook: https://www.facebook.com/melanieannphoto
Melanie Ann joined Society6 on November 11, 2011.