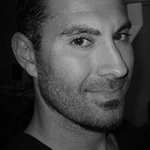 Native Brand - Matt Ansoorian
This is really just a super cool extension of my online store. www.nativegdapparel.com. Society6 has made it so easy to print on so many different materials. I've been a graphic designer for close to 15 years now, and I love print more than ever.
Read more
Native Brand Matt Ansoorian's Store
Filter
You are currently on society6.com.