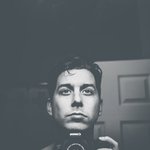 Matt Healy Photography
My infatuation with photography began years ago. It was my first trip to Europe that provoked the purchase of a point-and-shoot digital camera. I had zero knowledge of what goes into making a desirable photograph nor was that information any of my concern. I'm sure, at the time, I felt it necessary to buy a camera because that's something people have with them when they go on a big trip. I had no designs on creating artful images. I merely wanted a camera to take snapshots of my travels. And, that's precisely what I was able to accomplish – boring, dull, improperly exposed, poorly composed snapshots that didn't tell a story or evoke a memory or feeling. But even though there are few keepers from that trip, I'm so happy I invested in a camera to take with me. That month of constantly fiddling with settings and placing my eye to the viewfinder, attempting to correctly manipulate that tool in my hands to tell the story I saw before me was the best experience I could've had to come to the realization that I loved this elusive art of photography. I was fortunate enough to have discovered, what I believe to be, my vocation. After that trip, which served as my humbling training ground, I continued to delve into the ins and outs of photo making. It wasn't my idea to make a career out of photography. I just loved it and wanted to better my skills so I could be more consistent in capturing what I wanted to capture. I read photography magazines and blogs, watched tutorials, followed accomplished photographers and subscribed to everything I could find that would help me in refining my understanding of exposure. Through the years, my cameras have changed, my editing has changed and my photographic style has changed. But the one thing that never changes is the never-ending draw I feel toward capturing a feeling. For me, there is no greater rush than documenting something beautiful in front of my lens. Aside from my photographic interests, which many a time seep over into the other interests I'm about to mention, I love hockey and baseball. I used to play both but I mostly just watch now. Every now and then, when the lakes freeze over well, I'll get out on my skates again. I love the feeling skating gives you. The speed you can accomplish on blades is exhilarating. I also enjoy hiking. My favourite trails in Nova Scotia are Cape Split and Cape Chignecto – great photo opportunities at both those locations. Finally, of the million things I could tell you I enjoy, I love to travel. I will never see enough of the world. Every place offers such a different experience. Exploring the globe can never get old. There's never a shortage of things to see and certainly never a shortage of people, places and moments to photograph. Matt Healy Photography joined Society6 on January 23, 2015
More
My infatuation with photography began years ago. It was my first trip to Europe that provoked the purchase of a point-and-shoot digital camera. I had zero knowledge of what goes into making a desirable photograph nor was that information any of my concern. I'm sure, at the time, I felt it necessary to buy a camera because that's something people have with them when they go on a big trip. I had no designs on creating artful images. I merely wanted a camera to take snapshots of my travels. And, that's precisely what I was able to accomplish – boring, dull, improperly exposed, poorly composed snapshots that didn't tell a story or evoke a memory or feeling. But even though there are few keepers from that trip, I'm so happy I invested in a camera to take with me. That month of constantly fiddling with settings and placing my eye to the viewfinder, attempting to correctly manipulate that tool in my hands to tell the story I saw before me was the best experience I could've had to come to the realization that I loved this elusive art of photography. I was fortunate enough to have discovered, what I believe to be, my vocation.
After that trip, which served as my humbling training ground, I continued to delve into the ins and outs of photo making. It wasn't my idea to make a career out of photography. I just loved it and wanted to better my skills so I could be more consistent in capturing what I wanted to capture. I read photography magazines and blogs, watched tutorials, followed accomplished photographers and subscribed to everything I could find that would help me in refining my understanding of exposure.
Through the years, my cameras have changed, my editing has changed and my photographic style has changed. But the one thing that never changes is the never-ending draw I feel toward capturing a feeling. For me, there is no greater rush than documenting something beautiful in front of my lens.
Aside from my photographic interests, which many a time seep over into the other interests I'm about to mention, I love hockey and baseball. I used to play both but I mostly just watch now. Every now and then, when the lakes freeze over well, I'll get out on my skates again. I love the feeling skating gives you. The speed you can accomplish on blades is exhilarating. I also enjoy hiking. My favourite trails in Nova Scotia are Cape Split and Cape Chignecto – great photo opportunities at both those locations. Finally, of the million things I could tell you I enjoy, I love to travel. I will never see enough of the world. Every place offers such a different experience. Exploring the globe can never get old. There's never a shortage of things to see and certainly never a shortage of people, places and moments to photograph.
Matt Healy Photography joined Society6 on January 23, 2015.
Matt Healy Photography's Store
50 results
Filter