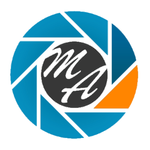 Matthew Alverson
Matthew brings the lens close to capture the literal nuts and bolts of man-made structures, long forgotten, but not gone. His artistic insight allows him to capture textures and colors rich in history and easily dismissed by many. A unique perspective and camera angle provide the viewer with an unmatched experience when viewing his work. Matthew prints mainly on metal, just as much of his subject matter is rusted metal. Metal prints are vibrant, durable and enhance the subject of the photo, giving it a unique quality and depth that traditional paper printing cannot provide. Matthew also captures the grandeur of the Blue Ridge Mountains and the Low Country of South Carolina with his landscape photography. These photographs document the visual beauty of the natural world while invoking an emotional connection for his audience. Also printed on metal, these photographs feel alive, reflecting the actual light of a morning sunrise or the rich glow of sunset, transporting the viewer to that place. http://MatthewAlversonPhotography.com Matthew Alverson joined Society6 on March 3, 2015
More
Matthew brings the lens close to capture the literal nuts and bolts of man-made structures, long forgotten, but not gone. His artistic insight allows him to capture textures and colors rich in history and easily dismissed by many. A unique perspective and camera angle provide the viewer with an unmatched experience when viewing his work. Matthew prints mainly on metal, just as much of his subject matter is rusted metal. Metal prints are vibrant, durable and enhance the subject of the photo, giving it a unique quality and depth that traditional paper printing cannot provide.
Matthew also captures the grandeur of the Blue Ridge Mountains and the Low Country of South Carolina with his landscape photography. These photographs document the visual beauty of the natural world while invoking an emotional connection for his audience. Also printed on metal, these photographs feel alive, reflecting the actual light of a morning sunrise or the rich glow of sunset, transporting the viewer to that place.
http://MatthewAlversonPhotography.com
Matthew Alverson joined Society6 on March 3, 2015.
Matthew Alverson's Store
59 results
Filter