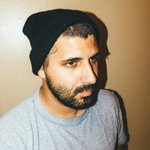 Matthew Austin
I am a nature and lifestyle photographer living in Oklahoma. The sparse yet beautiful landscape has found it's way into my photography, in which I strive to eliminate all unnecessary elements in favor of honesty and character. Thank you for visiting my shop, I hope you enjoy my work. Matthew Austin joined Society6 on November 3, 2014
More
I am a nature and lifestyle photographer living in Oklahoma. The sparse yet beautiful landscape has found it's way into my photography, in which I strive to eliminate all unnecessary elements in favor of honesty and character.
Thank you for visiting my shop, I hope you enjoy my work.
Matthew Austin joined Society6 on November 3, 2014.
Matthew Austin's Store
95 results
Filter