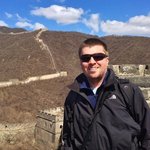 Matthew Schmitt
American ExPat living in China sharing what I see as I move around the world. Photography was first simply to capture my experiences. Now it has become my escape from the pressures of everyday. I hope you enjoy it as well, let me know what you think! Follow me on Instagram: www.instagram.com/matt_schmitt Matthew Schmitt joined Society6 on April 24, 2013
More
American ExPat living in China sharing what I see as I move around the world. Photography was first simply to capture my experiences. Now it has become my escape from the pressures of everyday. I hope you enjoy it as well, let me know what you think!
Follow me on Instagram: www.instagram.com/matt_schmitt
Matthew Schmitt joined Society6 on April 24, 2013.