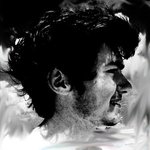 Matthias Gaucher-Petitdemange
Welcome to New York City ! New Yorkerization is a selection of my personal works . During summer 2011, I spent 4 months in New York for fun and for photography. I usually sketched my ideas on my notebook then I walked the streets looking for the pictures I had in mind. Finally I mixed all the photographs (up to 40 for the displayed pieces). If you are interested in other prints (aluminium...) feel free to contact me. matthias.gaucher.petitdemange@gmail.com Matthias Gaucher-Petitdemange joined Society6 on February 10, 2012
More
Welcome to New York City !
New Yorkerization is a selection of my personal works . During summer 2011, I spent 4 months in New York for fun and for photography. I usually sketched my ideas on my notebook then I walked the streets looking for the pictures I had in mind. Finally I mixed all the photographs (up to 40 for the displayed pieces).
If you are interested in other prints (aluminium...) feel free to contact me. matthias.gaucher.petitdemange@gmail.com
Matthias Gaucher-Petitdemange joined Society6 on February 10, 2012.
Matthias Gaucher-Petitdemange's Store
70 results
Filter