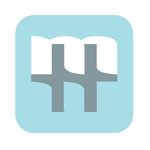 mattholleydesign
Clean, clear, concise design is what separates Matt from the pack. To understand what it takes to create great design, is to understand what it means to listen. Understanding problems and visualizing solutions are what helps him unlock the visual potential of a business. Matt grew up in the small town of Crown City, OH, sketching ninja turtles and Disney characters from paused VHS tapes. His love for drawing led him to pursue a career in graphic design. He graduated from Marshall University with a BFA in graphic design in 2003. Since moving to Columbus, OH in 2003, Matt has had the opportunity to work with a broad range of clients. With print design as his specialty, he has created print collateral for bands, health organizations, non-profits, restaurant franchises, sports teams, and businesses. His promotional box design for Modern Medical Inc., as well as his trade show booth design for the Jared Mahone band, and quarterly newsletter design for Reynoldsburg UMC, landed him three prestigious Communicator Awards. Matt was also asked to contribute to the design makeover section of Layers Magazine, where he was challenged to create a specialty poster that was featured in the November, 2010 issue. Matt is newly married to his wife, Krista. They live in Grandview, OH. mattholleydesign joined Society6 on May 2, 2013
More
Clean, clear, concise design is what separates Matt from the pack. To understand what it takes to create great design, is to understand what it means to listen. Understanding problems and visualizing solutions are what helps him unlock the visual potential of a business.
Matt grew up in the small town of Crown City, OH, sketching ninja turtles and Disney characters from paused VHS tapes. His love for drawing led him to pursue a career in graphic design. He graduated from Marshall University with a BFA in graphic design in 2003.
Since moving to Columbus, OH in 2003, Matt has had the opportunity to work with a broad range of clients. With print design as his specialty, he has created print collateral for bands, health organizations, non-profits, restaurant franchises, sports teams, and businesses. His promotional box design for Modern Medical Inc., as well as his trade show booth design for the Jared Mahone band, and quarterly newsletter design for Reynoldsburg UMC, landed him three prestigious Communicator Awards. Matt was also asked to contribute to the design makeover section of Layers Magazine, where he was challenged to create a specialty poster that was featured in the November, 2010 issue.
Matt is newly married to his wife, Krista. They live in Grandview, OH.
mattholleydesign joined Society6 on May 2, 2013.