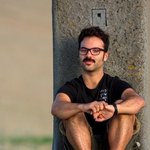 Mattia Spinelli Photography
Mattia Spinelli is an amateur photographer based in Siena, Italy. He studied photography at Leica Club (Siena), focus in Reportage. His main passion lies in capturing people and places around Europe, with a particular attention on strange details and unusual situations. He attempts to create a unique story behind every shot he takes. Through the last two years he puts efforts into collecting urban shots as well as social events, celebrations or scenes from everyday life. I am available for collaborations and commissions and purchasing prints. Please, feel free to contact me for additional information. visit my website www.mattiaspinelli.com and my facebook page https://www.facebook.com/pages/Mattia-Spinelli-Photographer/389723317801967 Mattia Spinelli Photography joined Society6 on August 9, 2015
More
Mattia Spinelli is an amateur photographer based in Siena, Italy. He studied photography at Leica Club (Siena), focus in Reportage. His main passion lies in capturing people and places around Europe, with a particular attention on strange details and unusual situations. He attempts to create a unique story behind every shot he takes. Through the last two years he puts efforts into collecting urban shots as well as social events, celebrations or scenes from everyday life.
I am available for collaborations and commissions and purchasing prints. Please, feel free to contact me for additional information.
visit my website www.mattiaspinelli.com
and my facebook page https://www.facebook.com/pages/Mattia-Spinelli-Photographer/389723317801967
Mattia Spinelli Photography joined Society6 on August 9, 2015.